As you may know, either by knowing me, or by browsing this site, I am a gamer.  I am proud to be a gamer.  I will fight for video games on every front, in every battle.  Because video games are art, and art is free to be expressed.  We gamers are the connoisseurs of this art.  We know the ins and outs, the tiniest details, the smallest nuggets of reference.
Video games have gotten a lot of heat, from all directions on being a waste of time, or being bad influences for children.  Video games make a great scapegoat for those who just don't understand their true value.  Granted, not all video games posses the same values, and there are a fair share that are simply meant as an 'Enjoy doing what you can't actually do in real life' experience.  But there are plenty out there that drive the creative spirits and birth an educated desire.
Every gamer is for different reasons.  For some its a vice, for others a relief, or simply just a pleasurable activity.  We all do it differently, some with consoles others with computers, even more with handhelds and phones.  We all have our preferred type of games, be it FPS, MMO, RTS, RPG, etc.  And while some prefer to play in vast worlds with hundreds of other players,  others just want to keep the experience more personal, and play solo.  Simply put, the number of games and the ways to experience them vastly out number the number of gamers who do.  It's a booming industry, that has been steadily growing for years.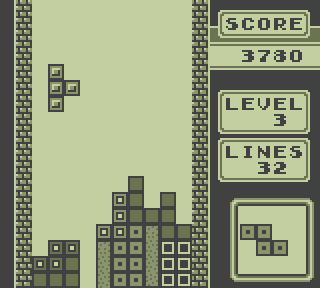 Video games inspire, video games educate, video games can change the way we think.  Its safe to say that every gamer either is, or knows someone who is, a Tetris master.  Tetris, one of the oldest games around, is also one of the best examples for how a video game can change the way we think.  When you are trying to get as many thing as you can to fit into a container, Tetris always comes to mind.  And once you've completed your task, and impressed those who thought you couldn't do it, you know that the hours spent getting multicolored blocks to line up exactly are to thank.
Educating with video games is sometimes straight forward.  There are many games for younger players that teach basic reading and math skills.  But there are also games that, while they don't educate directly themselves, they plant the seeds to seek out the information.  One stunning example of this is S.T.A.L.K.E.R.: Shadows of Chernobyl.  
Before I played this game I knew what Chernobyl was, vaguely.  I knew there was a nuclear power plant that had a meltdown somewhere in Russia.  I knew the bare minimum required to say "I know what it is".  But once I played S.T.A.L.K.E.R. I had the greatest urge to learn more.  I knew that since it was a game, not everything was accurate, and I wanted to know what was and wasn't.  So I researched it.  Now I know far more about Chernobyl than I ever thought I would.  I don't see it as a story of devastation but as a story of courageousness.  The story of Chernobyl is one that I think the world is forgetting, or perhaps simply ignoring.  But it is a wonderfully touching story that shows the strength of a nation.
Another example of a game pushing the desire to learn was the first Call of Duty.  There are many Call of Duty games, but none of them even comes close to the first.  Similar to Chernobyl, I had an understanding of World War II, but not a real knowledge of it.  After playing Call of Duty I was struck by the story of both the American paratroopers and the Soviet soldiers.  And once again I researched it, I learned about the birth of the paratroopers and the epic story of the 101st Airborne.  Learning about the hardships of the Soviet Union and its people during the war, and their rise to superpower afterwards.
Even something as simple as playing Grim Fandango and then researching to find what is exactly Day of the Dead, is an example of a game birthing a quest for knowledge.  There are plenty of games out there that can drive this type of knowledge quest.  A game that shows you a piece of the world, or type of technology, or maybe shows you a part of history.
 The video game does what it was created to do, it entertains you.  But at the same time it plants a seed in you that will grow with the knowledge you acquire from researching and learning.
Video games are entertainment, a form of interactive user controlled entertainment.  They are so much more than virtually any other type, because they can teach, entertain, and change you all at the same time.  I encourage everyone to play games, to experience things that they couldn't otherwise.  Just as much as I encourage everyone to learn, to educate themselves.  knowledge truly is power, and video games can be the spark that starts the fires of learning.